The central market of Ahen is the large and central market of the city. A visit to the central market is also very popular among tourists. The central market is about halfway between the two large squares of Monastiraki and Omonia, both about 10 minutes walk away, both have a subway station.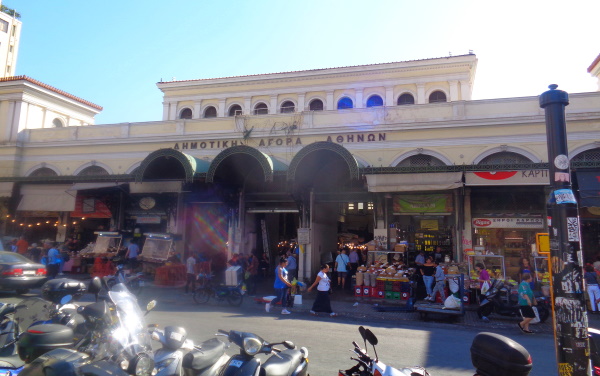 The Athens Central Market consists of several halls that are assembled. Especially interesting for tourists are for example the many stands with fish and seafood, most of it fresh from the sea around Greece. The traders sell their goods loudly, the whole thing seems almost oriental.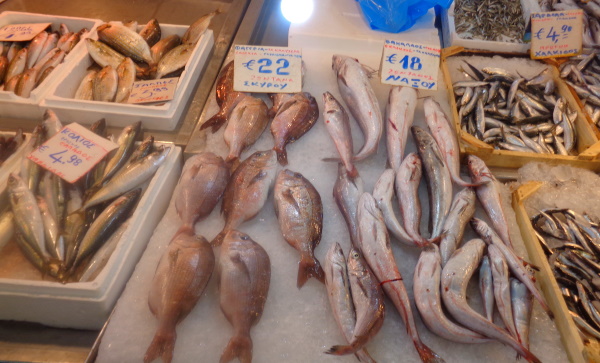 Meat is also sold at many stalls. The prices are lower than in the supermarkets of Athens. Many Greeks still buy their food at the central market in Athens.
You should also pay attention to the sellers in front of the halls of the Central Market of Athens, who sell spices, dried pulses and the like. Also on the other side of the big street in front of the Athens Central Market there are some interesting shops. Only very few shops are for tourists, it is basically still a traditional market.
In the market hall there are some simple restaurants next to each other. These are cheap and offer real Greek food like in old times. A secret tip, especially for visitors from abroad!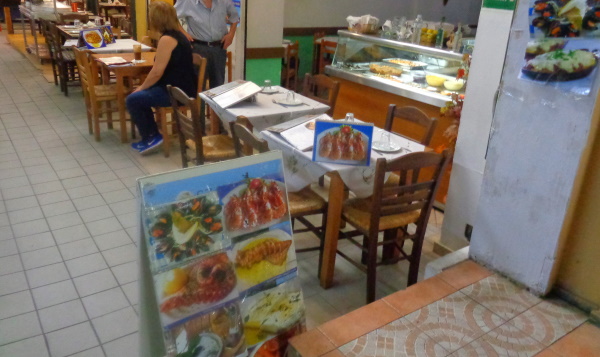 Opening hours Athens Central Market: Every day except Sunday and public holidays. It is better to come in the morning, as at any market. Of course the Central Market does not cost any entrance fee. Beware of pickpockets in the crowd.