Mycenae and Epidauros are probably the most important excavations in the Peloponnese. Bus tours from Athens (day trips) are very popular. On our proposed tour the bus also stops at the Corinth Canal and in Nafplio, the ancient capital of Greece. So in 10 hours you see a lot, you will be picked up at your hotel in Athens in the morning and brought back after the Mycenae bus tour.
Mycenae: one of the most important archaeological sites in Greece. The excavation became UNESCO World Heritage Site more than 20 years ago. In Mycenae was the first great advanced civilization on the mainland in Greece, for a long time in the 2nd millennium BC, before the great period of ancient Greece. Especially in Mycenae the gigantic lion gate is well known (see picture). Also the acropolis of Mycenae and much more can be seen. There is also a museum in Mycenae.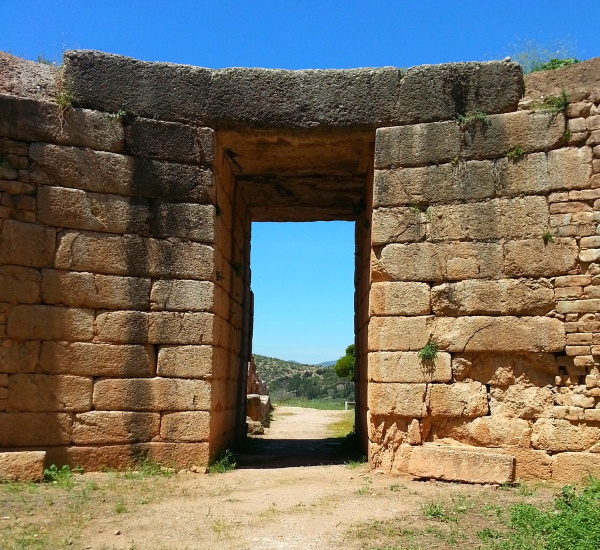 Epidauros (also: Epidaurus): An important excavation from ancient Greece. It is an ancient sanatorium, here people hoped to be cured of diseases by the ancient god Asclepius, the god of healing or the god of healing arts. Also this stop of the bus tour is very interesting. Great is Epidauros is for example the ancient theatre (see picture).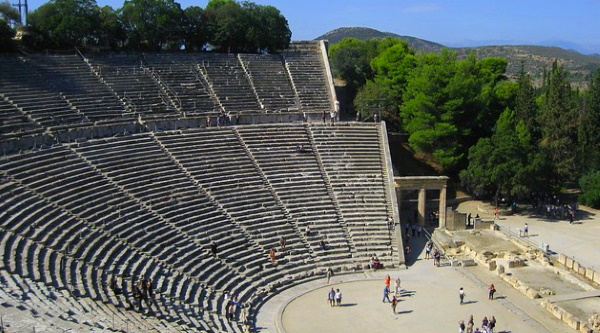 Nafplio: The next stop of the bus excursion from Athens. In the old capital is among other things the famous fortress of Palamidi.
Canal of Corinth: The bus on the way there also stops in the morning at the Canal of Corinth. The 6 kilometers long canal separates the Peloponnese from the Greek mainland.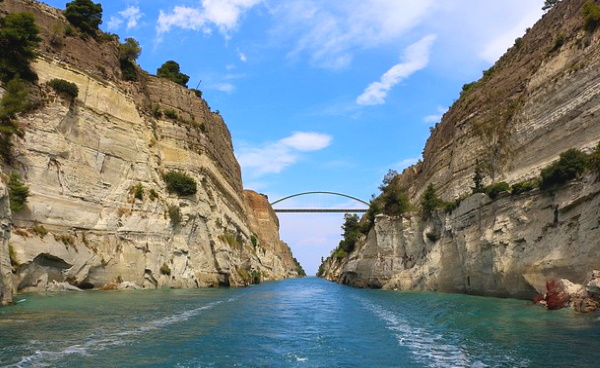 The more than 100-year-old shipping route makes the more than 300-kilometer-long bypass of the Peloponnese superfluous. The channel is over 20 metres wide and cuts deeply into the rock. Since ancient times, several unsuccessful attempts have been made to build a canal here.
Our conclusion: We enjoyed the trip by bus from Athens. The journey from Athens takes almost 2 hours one way. The 4 destinations are quite close together. One has enough time to look at the highlights. We especially liked Mycenae and the Corinth Canal, but also the other two stops were interesting.
The lunch is in a restaurant. The food was quite ok and rather cheap. You don't have to eat there, but you can't do much else at the stop in the restaurant. The WIFIin the bus also worked. A nice and competent guide accompanied us.
All in all a quite good excursion, which is offered in different languages. Those who can speak English can also do the tour to Mycenae etc. in English, just like us. In English there are more dates. The buses have Wi-Fi.