Plaka is the old town and the tourist heart of Athens. Almost all tourists come to Plaka once or several times. There are many restaurants, cafes and shops for locals and visitors of the city.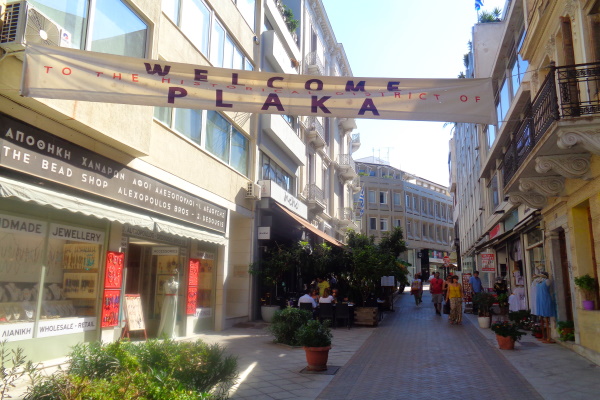 Plaka begins south of the central pedestrian area of Athens, Ermou Street, which runs between the large squares of Athens Syntagma and Monastiraki. To the south of the Plaka district is the mountain with the Acropolis.
There are few cars in Plaka. Many alleys are too narrow for traffic, others are closed for cars. This is what makes the quarter so attractive even in the otherwise so noisy and busy city of Athens.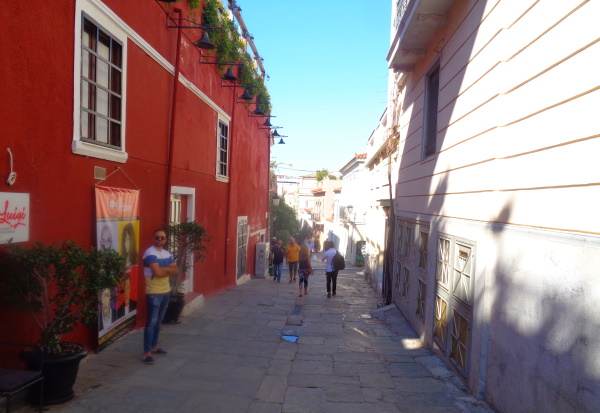 The most beautiful part of Plaka is without doubt Anafiotics. The area at the foot of the Acropolis was built by people from the island of Anafi. White houses, blue shutters, very narrow alleys, picturesque as in the Cyclades. We have published an extra article about the Anafiotika district: Click here
Famous in Athens is Plaka for its many restaurants. Greek cuisine is offered almost everywhere. The prices are perhaps about higher than the average in Greece, but in most taverns in Plaka are still affordable.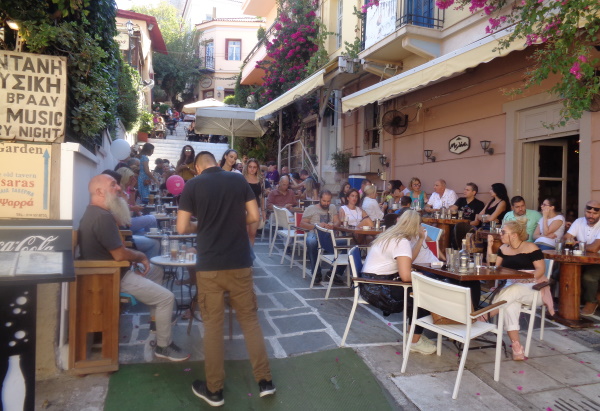 For tourists Plaka, Athens' old town, is also not a bad choice for a hotel. Here you are in the heart of the city, also many other sights, like the Acropolis, can be reached quickly and on foot. Also the Parliament with the famous guards, the National Garden of Athens and the stadium of the first Olympics in 1894 are not far away. Above all, Plaka itself is probably the most attractive district of Athens.