Syntagma Square is probably the most famous square in Athens (translated: Constitution Square). Two of Athens' three metro lines cross here (lines 2 and 3). Also at Syntagma is the famous Parliament of Greece. Also some of the best hotels of the city are here. During the many television reports during the Greek crisis a few years ago, the cameras of international television were also mostly here. Syntagma Square was also the central place for demonstrations during the crisis.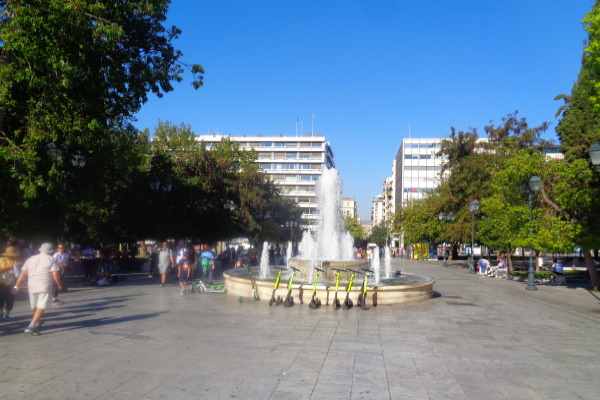 The Parliament of Greece (see picture below) is the largest and most important building on the central square Syntagma.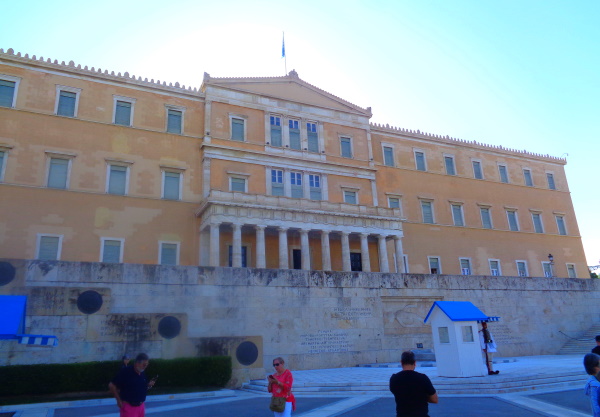 Interesting for tourists are the guards in front of the parliament at the tomb of the unknown soldier. Every full hour there is a changing of the guards, on Sunday morning even a bigger show. The soldiers of the guard are dressed very unusually and walk in a very unusual step. The tourists like that. Ideal for photos, even better to make a video.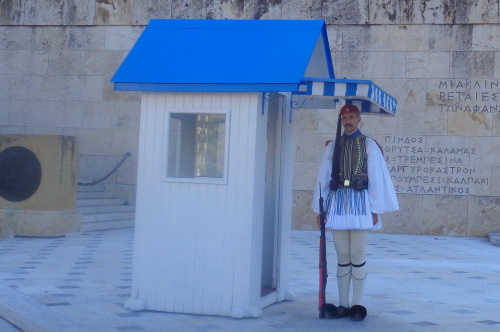 During the crisis, the large hotels on the right-hand side of Syntagma Square, seen from the Parliament, housed the Troika, i.e. the representatives of the EU, the European Central Market and the International Monetary Fund.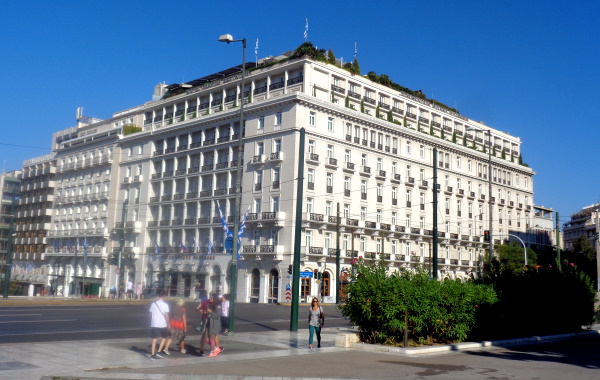 On the course itself, with a little luck, you can see a demonstration, even if these have become rarer now (as of 2019). At one corner of the Syntagma, the tram leaves for the sea and the beach. There is a direct subway from Syntagma to the airport and the main station of Athens. There are also direct buses to the airport. If you want to go to the port of Piraeus, it is best to take the metro from Syntagma Square to Omonia Square and change to the metro line 1.