The Monastiraki is, along with Syntagma and Omonia, one of the three famous squares in the centre of Athens. On the square there is a church, a large metro station, restaurants and shops.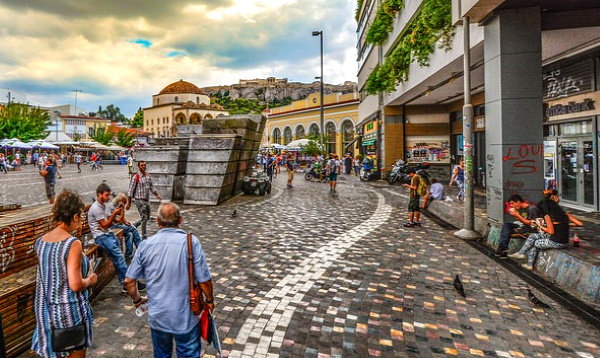 If you walk from Monastiraki Square towards Syntagma Square, you will pass through the most important pedestrian area of Athens, Ermou Street. Here are also the branches of foreign chains like H&M.
Monastiraki Square is known among Athenians for very cheap fruit. At several stalls the fresh fruit of the season is sold at knock-down prices, 1 Euro per kilo or similar. Also many tourists buy apples, peaches, strawberries, bananas, grapes and much more.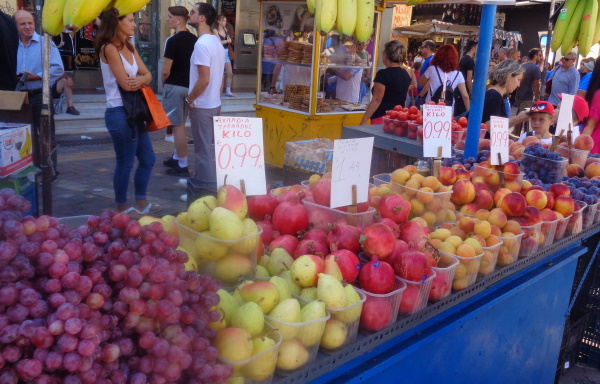 Around the Monastiraki-Platz there are some alleyways in which at small stands and in small shops goods are offered to tourists. These include souvenirs, T-shirts, simple jewellery and leather goods. The whole thing reminds many foreigners of a kind of flea market, but the prices are not too low.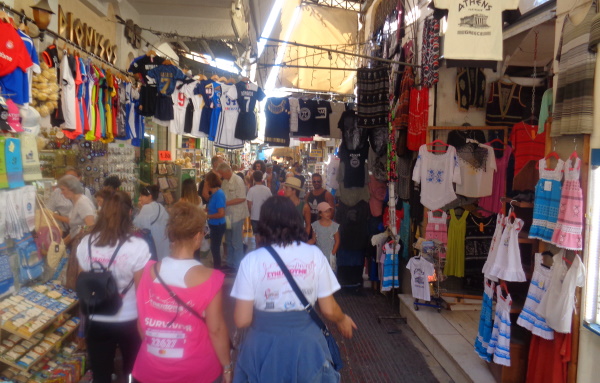 If you go north from Monastiraki, i.e. in the direction of Omonia Square, you will reach the central market of Athens after about 10 minutes on foot, which is also visited by many tourists.