Anafiotics is a small, beautiful part of the old town of Athens Plaka. Anafiotika means translated "Little Anafi". The Anafiotika quarter was built by people from the Cyclades island of Anafi, around the middle of the 19th century. As a visitor of Anafiotika, you feel like you are on a Greek island, but you are in the middle of Athens. The district is between Plaka and the Acropolis, in Anafiotika it already goes uphill to the Acropolis.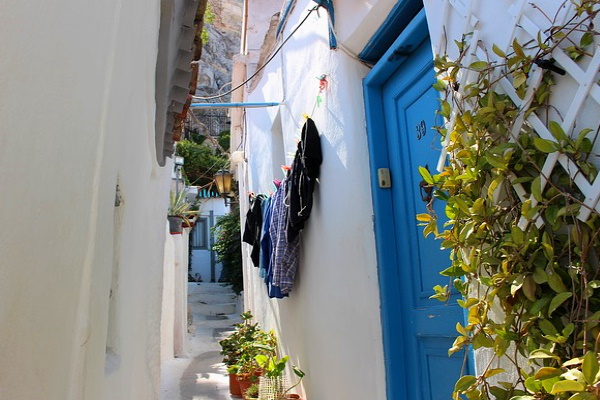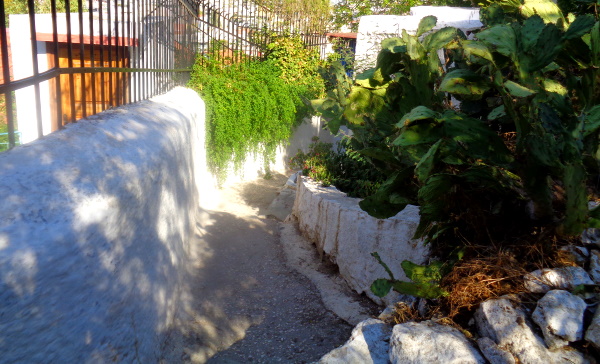 The settlers from the island of Anafi in the Cyclades built in Athens as they were used to from home. White houses, blue shutters and doors, narrow streets like in the Cyclades. A picturesque quarter, the most beautiful in Athens.
Unfortunately, there are also many graffiti graffiti in anafiotics today. Some alleys are so narrow that even pedestrians have to turn to the side to get through, fat people have a real problem!
Everywhere beautiful flowers in pots and other plants like small trees. Many cats.