Many visitors to Athens make one or more day trips to places of interest in the surrounding area. Many take a ferry to an island, others to ancient sites. A trip by bus to Delphi is particularly popular. Everybody knows the famous ancient oracle of Delphi, the prophecy site of ancient Greece.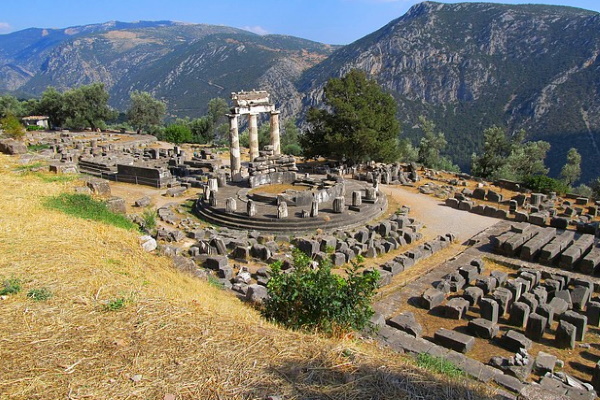 The famous oracle of Delphi, 2 to 3 hours by bus from Athens, is a great day trip. The tour buses stop at several other places along the way and for lunch. All in all you are on the road all day from Athens (about 10 hours).
There are several things to see in Delphi. The temple of Apollo is the most important building, here was the oracle of Delphi with the fortune teller. Also the big ancient amphitheater is very interesting.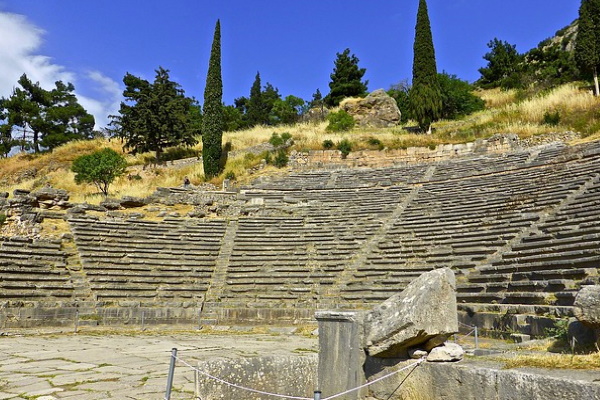 Furthermore, the temple of Athena Pronaia is more than worth seeing. Also interesting is the great museum of Delphi. Here are some world-famous statues like the Sphinx of the Naxians made of bronze and the statue of Antinous.
The surroundings of Delphi are also a sight worth seeing. The excavation of the oracle is on the slope of a mountain of the Parnassus mountain range. The tour proposed by us also stops in some cities. Especially Arachova, a mountain town in the Parnassus mountains, is great.
Altogether a recommendable day tour that can be booked with lunch or without. We recommend to book the food as well, it tasted good to us. The bus excursion is quite varied, the evaluations in the internet of participants are throughout good. The bus excursion is daily in summer and several times a week in winter.  If you visit the Delphi Oracle with this bus trip a very good and competent guide through the oracle is included. During a guided tour you will get a lot of additional information in an ancient excavation.
We think the oracle of Delphi was not only a destination of Athens in ancient times, but is also worth a day trip today.