Athens is the capital of Greece and by far the largest city in the country. About 4.5 million people live in the greater Athens area, which is almost half of the total population of Greece.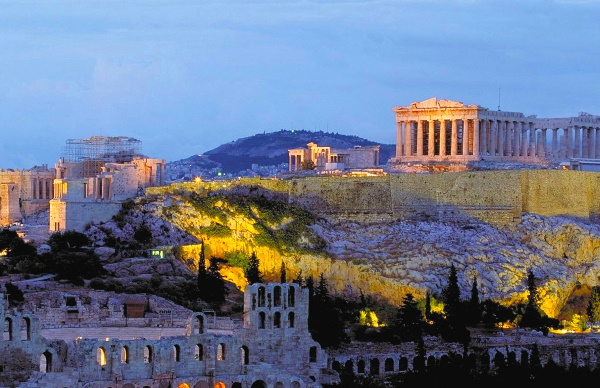 Athens is one of the top 10 destinations for city breaks in Europe. And not without reason. The city was already an important and powerful city in ancient times. Many ancient sights and magnificent museums can be visited by tourists in Athens. The most important are the Acropolis and the Acropolis Museum.
The most popular district of tourists in Athens is called Plaka. It is something like the central old town of the metropolis with narrow streets and many taverns and cafes. For many Athenians the central place of the city is Syntagma Square (Constitution Square). Here is the parliament and the long pedestrian zone starts here.
Other great sights of Athens are for example the National Archaeological Museum and the Panathenaic Stadium, where the first Olympic Games of modern times were held in 1896. Also many tourists take a cable car up the mountain Lycabettus to look at Athens from above (see picture). There are also many other ancient buildings and interesting museums.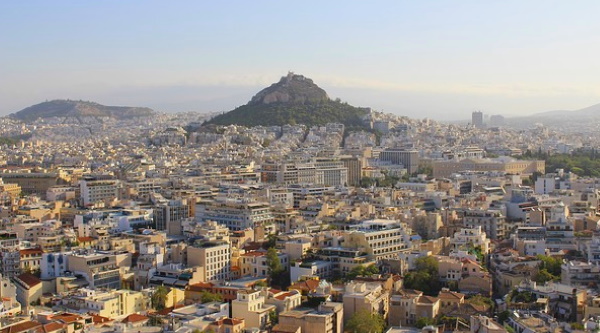 You can explore the main sights in Athens on foot if you have a central hotel. The local transport is still very cheap, a ticket for 5 days costs only 9 Euro. There are 3 subway lines, S-Bahn, tram and buses.
The greater Athens area consists not only of Athens but also of other cities. The most famous and biggest is Piraeus with its port. It is the largest ferry port in the world, dozens of passenger ships connect Piraeus with the many Greek islands every day.
In this guide about Athens you will find on the one hand the description of the most important sights. In addition, there is general information for tourists such as how to get there, local transport, accommodation, restaurants and much more. The website is currently under construction, the start was September 2019 and many new information and pages will be added in the next months. Have fun reading.