The new Athens airport was opened in 2001 and is located about 25 km east of Athens. Athens Airport currently handles 24 million passengers per year (as of 2018). This makes Athens Airport by far the largest in the country and a major European commercial airport. There are also many intercontinental flights such as to America, Asia and Africa.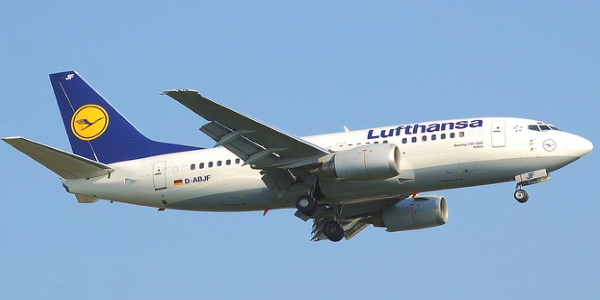 Transfer airport Athens
The airport is connected to the rail network by metro (Metro) and suburban train (Proastiakos). There are also several buses (express bus lines) to and from the airport, one of which goes directly to the port of Piraeus. The tickets for all public transport are more expensive than normal tickets (surcharge for airport). There is also the possibility to transfer between Athens and the airport by taxi or minibus.
Metro Athens Airport: About every 30 minutes a metro line 3 connects the airport with Athens (city centre like Syntagma Square and many other stations). A single ticket costs 8 Euros, for 2 persons or round trip 14 Euros).
Athens Airport S-Bahn: These trains run several times per hour during the day to and from Athens Airport. A single ticket costs 10 Euros. For example, you can reach Athens Central Station and the Port of Piraeus directly (journey time about 45 minutes and 1 hour respectively). A single ticket costs about 10 Euro. To Kiato on the Peloponnese you have to change trains. The suburban train Athens has the Greek name Proastiakos, which is difficult for foreigners.
Bus Athens Airport: There are 4 express bus lines. These are marked with an X. They are the lines X93, X95, X96, X97. Some of the buses also run at night, the S-Bahn and Metro (see above) do not run all night.  All lines run once or several times per hour.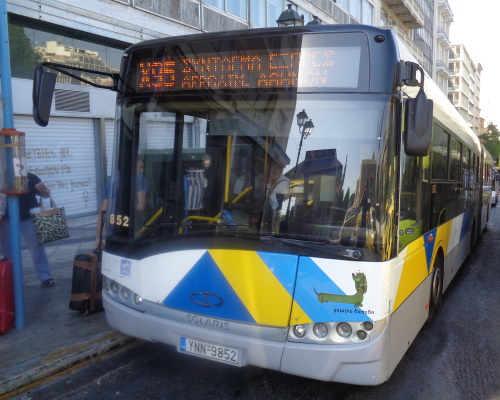 The journey times, for example to Piraeus, are often well over an hour in heavy traffic. Important are the line X96 from and to Piraeus and the line X95 to Athens city centre (Syntagma Square). Fare about 6 Euro one way.
Taxi Athens Airport: A taxi ride costs more or less than 50 Euro depending on the provider. If there are several people, it is not that much more expensive than the S-Bahn or the metro. The big advantage is of course that you get directly to the hotel and don't have to change trains or walk. One can reserve a taxi on a known german website:  More info and booking
Minibus Athens Airport: This service is also recommended and takes passengers directly to the hotel in downtown Athens. The price for about 20 Euro per person is ok. The shuttle buses have good ratings on the internet:  More info and booking
---
The official name of the airport is: Eleftherios Venizelos Airport Athens Eleftherios Venizelos was a former Greek Prime Minister who died in 1936.